Has COVID Destroyed the Tampa Bay Hotel Market?
Tampa Bay's hotels have eclipsed pre-pandemic levels. Historically, RevPAR (Revenue Per Available Room) increases from December through March due to the tourist season and declines thereafter. In 2021, RevPAR has stabilized since March as the market saw higher than normal occupancy and ADR (Average Daily Rates).
Is the Tampa Bay hospitality market dead?
The Tampa hospitality market crashed due to the coronavirus pandemic but was still better off than most large markets. The market hit bottom in April 2020 with the rest of the country. However, Tampa's hospitality numbers (occupancy, ADR, and RevPAR) all improved in the late spring and early summer, despite still being at levels below pre-pandemic times. Vacationers within driving distance returned to the area's beaches and helped Tampa Bay through the end of 2020.
As Mark Twain was once quoted "The reports of my death are greatly exaggerated."
Courtesy of Pixabay.com
Trending
April 2020 was the worst month for hospitality in the US, and Tampa Bay followed that trend. A couple of dozen properties totaling almost 6,000 rooms were off-market and, occupancy declined to 23% for the market, ADR was reduced to $73, and RevPAR declined by 86% over 2019. Then the majority of the properties were open by the summer, and vacationers primarily within a day's drive returned. Tampa Bay reached around 50% occupancy and $110 ADR by July 2020. These figures remained stable over the summer and into winter and improved in early 2021.
Overall, the 2020 Tampa Bay RevPAR declined 37.5% year over the prior year but was better than the -47.2% national average. RevPAR is expected to continue its upward trend. In February 2021, Tampa Bay was the beneficiary of the Super Bowl, where occupancy and ADR were expected to get a boost. However, capacity restraints due to COVID-19 impacted the numbers that were anticipated.
Supply & Demand
Prior to the pandemic, demand and supply metrics improved at a steady rate, with occupancy rates about 72% from 2015 to 2019. ADR improved, but the rate of increase slowed. Tampa REVPAR saw 5%-6% annual RevPAR growth in 2016-2017, which declined to 1%-3% annually in 2018-2019. The following chart illustrates the hotel market trends since 2019
Source: CoStar.com 2021
Healthy Return on Investment
In 2020, 11 new properties opened despite the pandemic, and a few more will open this year. The majority of these new hotels are limited-service properties; however, the luxury hotel market is seeing growth. A 519-room JW Marriott Tampa Water Street opened in 2020, and the luxury segment more than doubled the number of rooms in response to demand. Another two luxury properties are under construction-a 170-room Edition Tampa Downtown opening in late 2021, and a 166-room JW Marriott Tampa Clearwater Beach expected to open in mid-2023.
So, the answer is no. The Tampa Bay hospitality market is not dead. It is prospering and once again offers a healthy return on investment.
The SVN Commercial Advisory Group Team
Headed by Larry Starr, who owns and acts as Executive Director of SVN Commercial Advisory Group and SVN Coastal Commercial Advisors. Both of which are real estate firms that specialize in the acquisition, sale, and management of commercial properties in the Greater Tampa Bay area. He also owns and manages RVA (Resort Vacation Accommodations), a rental management firm with more than 400 properties throughout southwest Florida.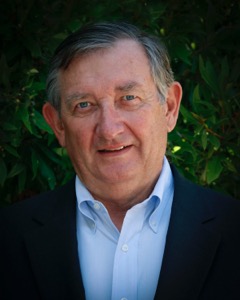 Jim Boyd, MAI assists with a long resume that includes, hotel valuation, market studies, and feasibility studies as well as commercial development and has recently been involved in the brokerage of multiple hospitality properties.
Jake LaFemina rounds out the team and recently received his BS from San Diego State University College of Business with a specialization in Real Estate. He most recently worked with the Manchester Grand Hyatt in San Diego and has brokered various other notable hospitality properties.
We constantly update a complete list of on-market properties, research off-market properties, and have the skill and expertise to underwrite, value, sell and/or find your next deal. Contact us for your real estate needs.
About SVN
SVN Commercial Advisory Group is a full service commercial real estate brokerage firm. We provide commercial real estate services to large corporations, middle market businesses and individual entrepreneurial investors. Serving the greater Tampa Bay area, we offer advisory services for the sales, leasing, and management of commercial properties locally, regionally and nationally. Our Advisors provide creative solutions in order to help you achieve your goal.
The Advisors at SVN Commercial Advisory Group have a deep understanding and vast experience with a wide variety of aspects of all investment real estate. Our specialized teams can provide competent guidance to you, your clients or your investors. We have brokered, consulted, managed and provided a wide variety of real estate services across the country.