Ten founding members of SVN Commercial Advisory Group celebrate 10-year milestone with brokerage firm
This month, SVN Commercial Advisory Group is celebrating a landmark anniversary for the founding group of commercial real estate advisors. To mark the occasion, we had Managing Director, Matt Christian, sit down for an interview with our chief founder, Larry Starr, Executive Director.
Christian: How did you first come up with the idea to open a CRE brokerage?
Starr: "I've been in the real estate and hospitality industry for over 30 years. Back in the mid-90s, I was involved with a number of organizations working to promote tourism in the State of Florida. During that time, I saw a growing number of opportunities in tourism and real estate that led me to buy a vacation rental business. It helped local owners promote and manage their island getaways, beach condos and luxury rentals. 
"It was a booming hospitality and vacation rental business bringing an enormous number of out-of-town visitors to the Sarasota area. Many of our clients, after falling in love with the area, would request my advice in buying local real estate and relocating their businesses. Capitalizing on the opportunity to further serve our clients, we made the decision to open a boutique commercial real estate brokerage firm, Realty One Alliance. That's how it started."
Christian: Who were the original members of the group?
Starr: "Initially, I recruited several established and well-known commercial real estate advisors. Among them were Tony Veldkamp [CCIM], Mike Migone [CCIM], Diane Lawson [CCIM], Angela Varga, Bob Morris, Brad Lindberg, Gail Bowden, Peter Bartys, and our Business Manager, Karolina Wieczorek. All of them are still part of SVN Commercial Advisory Group." 
Christian: Did everybody come from a strong CRE background?
Starr: "Yes, it was important that the brokerage firm have a strong roster of competent and trustworthy professionals to get us off the ground. Our founding members were existing commercial real estate agents in our local market with a proven track record."
Christian: What made the SVN brand so appealing?
Starr: "Before joining SVN, our brokerage firm was looked for ways to accelerate its growth and better serve our clients' needs. We found SVN International Corp. to be a collaborative force that helps with client growth by harnessing the power of shared data, shared knowledge and opportunities, providing our company with outstanding local expertise together with national reach and exposure" 
Christian: What changes have you seen in the market over this period?
Starr: "The Southwest Florida market, particularly the secondary real estate markets of Sarasota and Manatee counties, have experienced sharp increases in consumer and business awareness and demand — certainly compared to an already-booming major market such as Tampa. Over the last decade, our firm has played a key role in many of the real estate transactions shaping our local landscape, our culture and economies."
Christian: What obstacles have you had to overcome during these past ten years and how did you address them?
Starr: "We made the decision to join SVN soon after the housing and financial crisis, when demand and prices for commercial real estate were at rock bottom. They were slowly crawling back from the 2007 market correction. We were challenged with helping clients make the most from their real estate investments. Transaction volume and deal activity were significantly down, which also put a lot of pressure on our revenues and tested our long-term savings. 
"As the business has expanded, we've had challenges managing the day-to-day operations, providing support to our growing team of advisors and recruiting. We addressed these challenges by hiring a full-time Managing Director with a proven track record of growing outside sales and inside operational teams. We also hired additional full-time marketing and operational support personnel. In the last 10 years, we've doubled our CRE advisory team in Sarasota and recently opened a new office in Tampa. These have been good investments for us." 
Christian: What are some traits and behaviors that promote longevity and success in this business?
Starr: "First, you need self-motivation and the ability to create opportunities. Your intuition about people should be strong, a trait related to qualifying skills. In CRE, your knowledge of the market and your product type should be encyclopedic. It also helps to embrace technology, because these tools are used to greatly benefit our clients. 
"Other areas of knowledge are also important: how to build a personal brand, all aspects of marketing, the financial implications of CRE, legalities, negotiation. Then of course, you must have organizational skills – that's critical. Along with all that is relentless tenacity and a willingness to follow up. Business planning skills are important, as is the ability to execute and adjust as needed. In CRE, you need the ability to network. You have to build, expand and maintain those relationships."
Matt Christian, Managing Director
SVN Commercial Advisory Group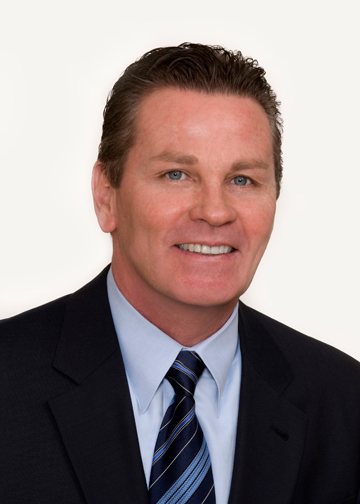 Larry Starr, Executive Director
SVN Commercial Advisory Group