Advisors from SVN Commercial Advisory Group have managed two sales of undeveloped land in Sarasota County, Fla., totaling $3.1 million. Both the 2.68 acres in Venice and the 2.85 acres in North Port will undergo commercial development, contributing to the area's rapid growth.
The Venice property, which sold for $2.1 million to SRI GMR Properties, LLC, is on the northwest corner of US 41 and North River Road. Advisor Ryan McDonald with SVN Commercial Advisory Group represented the seller, US 41 and Tamiami Trail, LLC. The land is near the West Villages development, which will feature 26,000 living units when the project is complete.
"This area has a lot of amenities and attractions," McDonald said. "For example, it's near a new stadium that will serve as a concert venue and the spring training home of the Atlanta Braves. This is a high-visibility spot, ideal for development."
The $1 million sale of the North Port property at 1001 Innovation Ave. was the final step in the divestment of 10 acres procured initially by Toledo Blade Developers in 2019. Prior to this final deal, Tony Veldkamp, CCIM, and Matt Fenske of SVN Commercial Advisory Group orchestrated a separate transaction for 4.6 acres, followed by yet another successful negotiation for 2 acres.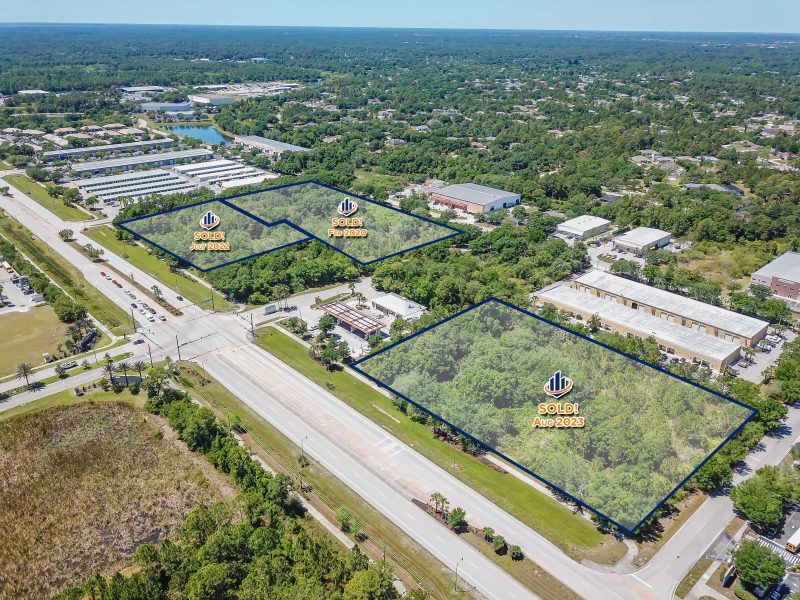 "Before we even closed on the 10 acres back in 2019, we had the 4.6 acres under contract, which closed shortly after the first closing," said Veldkamp, Senior Advisor for the Sarasota-based commercial real estate firm. "Then we sold the other two parcels over time, with this deal being the last. We were able to make everyone happy."
The buyer, Diventi Blade, LLC, plans to transform the acquired land to accommodate commercial enterprises, contributing further to the dynamic growth of the region. Positioned within a thriving hub for both commercial and residential initiatives, the area sees daily vehicular traffic of more than 19,000.
"North Port continues its ascent as one of the fastest-growing cities in the region," he said. "There's a lot of commercial activity in this immediate vicinity, in addition to residential. It's a highly coveted location, only about a mile from I-75, and we expect the commercial development to enjoy strong success there."