Sales, leases return to pre-pandemic levels as Florida economy remains stable
Think office space is dead? Not so fast.
The office real estate market in Tampa and the surrounding region has proved resilient through two difficult years characterized by remote work and lockdowns. Considering all it's been through, the outlook here is surprisingly optimistic.
The reasons the market survived these crushing forces so well are varied. For one, the economy in the Tampa area is strong, fully recovered from the pandemic's destructive impact. Job growth is one indicator of this recovery, according to a report by CoStar. December 2021 saw 30,000 more workers added to the labor force than in February 2020. 
Migrations help buoy up office sector
A factor in this growth has been a major influx of people relocating from other areas. Since 2013, metro Tampa has added 300,000 via migration. But since the beginning of the pandemic, the population has grown by 40,000 with net migration accounting for half that growth.
And as one might expect, many who move to the Tampa area work in office-sector jobs. A great deal of them will spend at least some time in an office, even with work-from-home options available. Offices are still necessary for many different reasons. People interested in moving up in an organization want the higher-ups to see them physically present at work. Other workers simply don't have good at-home facilities that make remote work practical. 
Leasing activity returning to normal
While not falling into dangerous decline, the office leasing market is seeing fairly high vacancies because of increased supply. In the Tampa area, we haven't seen anything near the staggeringly low occupancy many people anticipated in large population centers around the country. 
Thankfully, vacancy rates here are still below the National Index. Businesses and government entities often enter into leases for five, 10 or even 15 years, so these have remained largely unaffected by the pandemic. In fact, leasing activity has risen steadily over the past five quarters, reaching pre-COVID levels in the third quarter of 2021.
Leasing is also returning to full strength across the nation at large as subleasing has subsided following a brief spike during the past two years.
Sales keep pace
Leasing isn't the only thing making a comeback. Buyers are still interested in office properties. Nationwide, a record $9.3 billion single-tenant office properties sold to investors in the fourth quarter of 2021. Office investment in the Tampa area rebounded to twice the volume of its seven-year low point in 2020.
Some of this is counterintuitive: Investors had expected a wide array of office properties available, a glut of supply – they thought it would be easy to obtain such properties. But the market has been steady and supply hasn't been as overabundant as expected.
And so, the office sector, which so many assumed was down for the count, has been making a comeback here. That's a good sign for the health of commercial real estate in Florida and of the economy in general.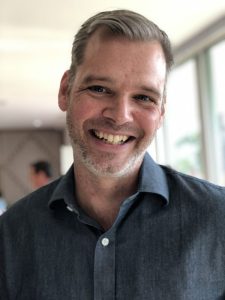 By John Milsaps
Senior Advisor | SVN Commercial Advisory Group