Traditional, digital and strategic efforts help position SVN Commercial Advisory Group as the firm of choice
Behind the successful advisors at SVN Commercial Advisory Group is a marketing effort that often goes unseen. But it's an integral part of the process.
I support the Sarasota and Bradenton offices as marketing director for SVN Commercial Advisory Group. While much of my work is geared toward marketing the firm overall, I also work with some of the individual advisors in their efforts. This two-pronged approach is the nature of our work in commercial real estate (CRE).
Relationship building, traditional tactics
Obviously, marketing is a critical component of any business. In the sphere of CRE, our messaging entails more than just attracting customers. Much of this industry's marketing is about building and enhancing relationships. While our advisors do a lot of that work, the marketing department is on hand to help support it.
This isn't work characterized by a sudden burst of activity, the quick ramping up of a new initiative. It's about building a brand, sometimes over a long duration, creating a reputation of trust. That usually doesn't happen in super-short order. It's a process.
Our marketing makes its appeals to sellers, buyers, and the advisors who represent them. Much of the SVN Commercial Advisory Group effort is along the lines of traditional marketing: signage, email campaigns, brochures, postcards, mailers. It also includes the various digital marketing media, such as social media and property listings posted on the website — tactics you'll find in many other businesses besides CRE. 
Taking to the skies
Keeping current with marketing technology is also important. In my work, I get to operate drones that take aerial imagery of the properties we market. The introduction of drones into the marketer's toolbox has been a boon, furnishing advisors with striking, panoramic images at a fairly low cost. Years ago, the only way to get such photos and videos was to rent an airplane or helicopter. Now a simple, handheld control makes the process simple and inexpensive.
Presenting a bird's-eye view of our properties gives our prospects a compelling look at our various CRE offerings.
Residential vs. CRE
Incidentally, marketing CRE differs from marketing residential in one important way: The latter involves much more appeal to emotion. When shopping for residential property, people envision themselves living there with their families, a mental activity that conjures all kinds of positive feelings. But with CRE, people size up a prospective property based on whether it might help them make money. This bottom line is an important distinction to bear in mind when marketing CRE.
An ongoing work
Marketing is one of those tasks we never really finish. There's a refining work that goes on indefinitely — marketers are always seeking new and more effective ways to get the message out. We're also committed to improving our overarching strategy. Our work is much more than tactics (sending out emails, creating brochures, posting on the website, etc.). Without a well-defined plan, tacticians are like NBA players taking shots in all directions, hoping to make a basket. Working smart makes all the difference. 
Meghan Keaney Anderson, HubSpot's vice president of marketing, summed up our marketing efforts well: "Don't push people to where you want to be; meet them where they are." That's what we do. SVN Commercial Advisory Group is committed to engaging our prospects in their respective environments and conveying a clear message: We're the ones you can trust, the ones who can help you find the right property at the right price. We're connected and we can connect you to the money-making investment you're looking for.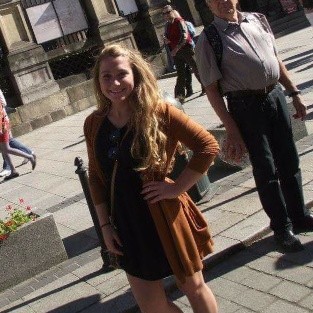 By Chelsea Burrow
Marketing Director
SVN Commercial Advisory Group