BRADENTON, Fla. (September 22, 2020) – Advisor, Jeff Jamison, MBA of SVN Commercial Advisory Group recently coordinated the purchase of a 5,766 SF Medical Office Investment Property at 6310 Health Park Way in Bradenton.  A professional medical group of 18 doctors was the sellers. The buyer was a private investor. The purchase price was $1,762,500. Jamison represented the investor. Hembree & Associates represented the seller.
"This is another great example of a net lease, passive income investment property with no landlord responsibilities." Said Jamison, concerning the deal.
The medical investment property is located on the hospital campus in Lakewood Ranch. The tenants are currently a group of Doctors with hospital rights.
Contacts
Jeff Jamison, Advisor
SVN Commercial Advisory Group
310.871.5007
jeff.jamison@svn.com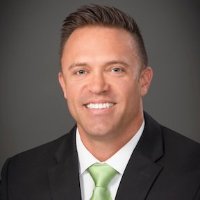 Matt Christian, Managing Director
SVN Commercial Advisory Group
941-343-4520
matt.christian@svn.com
About SVN Commercial Advisory Group
SVN Commercial Advisory Group, is a full service commercial real estate brokerage firm. We provide commercial real estate services to large corporations, middle market businesses and individual entrepreneurial investors. Serving the greater Tampa Bay area, we offer advisory services for the sales, leasing, and management of commercial properties locally, regionally and nationally. Our Advisors provide creative solutions in order to help you achieve your goal.
The Advisors at SVN Commercial Advisory Group have a deep understanding and vast experience with a wide variety of aspects of all investment real estate. Our specialized teams can provide competent guidance to you, your clients or your investors. We have brokered, consulted, managed and provided a wide variety of real estate services across the country.