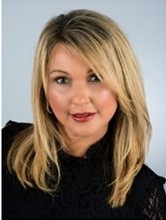 Sarasota, Fla. (January 7, 2020) – Senior advisors Gail Bowden, and Mike Migone, CCIM, of SVN Commercial Advisory Group recently coordinated the sale of three, 62,635 SF industrial buildings on 1.65 acres, at 7509 Pennsylvania Avenue in Sarasota, FLA. Migone represented the seller. Bowden represented the buyer. Purchase price was $8,112,000.
"I had a client with a 1031 requirement from out of state looking for an off-market investment opportunity." Said Bowden, concerning the sale. "After discussing my client's need with Mike, he was able to identify an owner with an industrial portfolio that would fit that need. We were then able to put together a deal that worked nicely for both the buyer and seller."
The buyer plans to use the property as an investment asset.
Contacts
Matt Christian, Managing Director, SVN Commercial Advisory Group
Matt.Christian@svn.com | 941.343.4520
Gail Bowden, Senior Investment Advisor, SVN Commercial Advisory Group
Gail.Bowden@svn.com | 941.223.1525
Mike Migone, Senior Investment Advisor, SVN Commercial Advisory Group
Mike.Migone@svn.com | 941.487.6986