Advisor coordinates major deal after returning to SVN team in July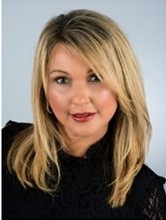 Orlando, Fla. (December 2, 2019) – Gail Bowden, senior advisor for the SVN Commercial Advisory Group, has coordinated the $12 million sale of the MetroWest Medical Office Building in Orlando, Fla. The 1-acre property is at 1743 Park Center Dr. in an area between Valencia College and the MetroWest Golf Club.
The buyer, Rumasa Corp., will retain the property in its investment portfolio and continue to lease the units to the current tenants. The seller of the property is 1743 Park Center Holdings, LLC.
"One of the things that makes this property so desirable is that it's already 100-percent leased," Bowden said. "The property is in an area that's becoming economically vital again, re-emerging after the downturn of 2008."
Bowden rejoined the SVN Commercial Advisory Group in July after a hiatus of more than two years. Before that, the internationally recognized advisor had worked with SVN for seven years up until 2016. She ranked the SVN Top Performing Advisor in Florida for both 2013 and 2015. Bowden ranked No. 3 worldwide in 2015. Her total sales over the years top $70 million.
Medical office investments, an area of specialty for Bowden, are a hot commodity right now, she said. With her background and connections, she gets calls from potential buyers around the world who are interested in properties that may not be available through conventional listings.
"I could sell 10 of these per day if I had enough of them available," Bowden said. "There's a lot of demand."
The SVN Commercial Advisory Group serves Sarasota, Manatee and Charlotte counties. The group's services include sales, leasing and commercial property management.
Contacts
Gail Bowden, senior investment advisor, SVN Commercial Advisory Group, 941-223-1525 / gail.bowden@svn.com
Ken Zeszutko, Z Corp. PR, 321-213-1818 / kenz@zcorppr.com
Matt Christian, Managing Director, 941-343-4520 / matt.christian@svn.com