BUSINESS OBSERVER | February 10, 2015
SARASOTA — SVN Commercial Advisory Group, with offices in downtown Sarasota and downtown Bradenton, set a record in sales and transactions volume in 2014 with $100 million.

The firm, with 17 agents, completed a total of 179 transactions and leased 378,000 square feet of retail, office and industrial space, according to a release. Total volume, says SVN Commercial Advisory Group Managing Director Tony Veldkamp, was up 35% over 2013.
Click Here for full article Originally posted in BUSINESS OBSERVER
---
Local SVN office hits $100 Million Mark in 2014, and 2015 starts with a bang.
SVN Commercial Advisory Group (www.SunCoastSVN.com), a local commercial real estate brokerage firm, had just recently celebrated a record-breaking 2014 when 2015 got off to a roaring start.  This 17-agent firm, with offices in downtown Sarasota and downtown Bradenton, recently celebrated reaching a milestone annual volume of $100 Million in sales and leasing transactions in 2014.  They completed a total of 179 transactions and leased 378,000 square feet of retail, office and industrial space.
"We had another exceptional record-breaking year for our commercial advisors in 2014, increasing our volume by 35% over 2013, said Tony Veldkamp, CCIM, Managing Director of the Commercial Advisory Group.  "They are a phenomenal team and work very hard to meet their client's needs."
The top producers for SVN CAG who contributed in part to this milestone include; Mike Migone, CCIM – $10 Million+, Bob Morris – $10 Million+, Clint Conway – $25 Million+, and Gail Bowden – $25 Million+.  Conway was recognized for having the largest lease transaction and Bowden for the largest sales transaction.  Gail Bowden was also named the SVN CAG "Advisor of the Year" for 2014, the second year in a row.
Then for 2015 SVN CAG started the year off with a bang.  In addition to several smaller deals, members of the team closed two larger transactions in January.  Gail Bowden and Mike Migone, CCIM worked together to close the sale of a 37,519 +/- SF medical office building investment in Winter Haven, Florida.  This brand new, fully-leased building, located at 7450 Cypress Gardens Boulevard, sold for $8.5 Million.  This was the 5th medical office investment property sold by Bowden & Migone in the past 12 months.
Peter Bartys, an investment specialist in mobile home parks, RV Parks and multi-family properties, then closed on the sale of a 125 unit mobile home park.  The water-front Two Rivers Mobile Home Park is located at 2800 Manatee Avenue East in Bradenton, and it sold for $6.3 Million.  In the last 10 years Peter has assisted Buyers and Sellers to acquire or divest of some $30 million in Mobile Home Park assets.
Veldkamp says that 2015 looks very bright for SVN Commercial Advisory Group as they already have $56 Million in closings scheduled for 2015………. and it's only February.
SVN International Corporation, a commercial real estate brokerage franchisor, is one of commercial real estate's most recognized brands, based on the annual Lipsey Survey. The SVN® Organization includes more than 180 locations in 200 markets.  SVN Advisors provide brokerage, tenant representation, consultation, asset management, property management, leasing, accelerated marketing and auction services.  All SVN offices are independently owned and operated.  For more information on SVN CAG, visit www.SuncoastSVN.com.  There you can find the latest news, trends and issues related to the local commercial real estate market, as well as our blog providing a local market perspective.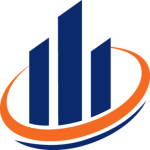 Follow SVN Commercial Advisory Group® on Google +