By David Murrell | January 15, 2015
Commercial development is in full swing in both Sarasota and Manatee Counties and one of the hottest sectors in leasable commercial real estate right now is the often-overlooked segment known as flex space. Named after its versatile nature, flex, or flexible, space is lightly restricted industrial space that many businesses are using in new and innovative ways. Below are three of the top factors driving the demand for this sector right now.
1. Flex space provides further options. Flex space offers just that, flexibility for businesses to use the space in the way that best suits their needs, whether that is office space, a retail showroom, studio, distribution area, or room for sales staff. Additionally, flex space offers companies a variety of amenities unavailable in traditional office space, such as an average 18'-22' high ceilings for stacking inventory, roll-up doors to accommodate delivery and pickup, climate controlled warehouses, and a mixture of warehouse and office space to streamline operations.
2. Flex space is less expensive. One of the major appeals for small to mid-sized businesses is that flex space is comparatively
inexpensive. Flex buildings are usually located in industrial parks where there is less traffic than a traditional office or retail building, which also affects the price, yet a flex building is ideal for accommodating dotcom-type businesses, fitness studios, and similar industries less dependent on walk-in business.
3. Flex space fosters an innovative and collaborative work environment. The digital age in which we live has drastically changed the way in which we work. Today's office is different. Many companies are moving away from the former cubicle-laden workspaces and moving towards creating open, collaborative environments for those in the office, and satellite space for the growing number of employees working remotely. Flex space affords companies the flexibility to both build out the space in a more economical way, and in most cases, to expand (or contract) as needed to meet their company's particular demand.
Here in East Manatee County, we have seen this trend play out as well. With a number of mixed-use developments underway east of I-75 the surrounding industrial space has become a hot commodity. The industrial area north of SR 70 known as the Northwest Sector of Lakewood Ranch along Lena Road is in especially high demand with an abundance of commercial activity on all sides.
Already fueled by the neighboring residential and retail traffic, last year, this particular area saw the addition of two luxury assisted living communities, which will bring even more activity to the region. For more information on this investment class, or leasing options for your company, please contact me at David.Murrell@SVN.com or 941.545.1253.
CLICK HERE for a list of some of the properties available through SVN Commercial Advisory Group®.
---
David Murrell is a third generation Floridian, raised in Bradenton. David studied Economics at Claremont McKenna College before graduating from the University of Florida in 2009. Following university, David took a position with Carbon Resources of Florida as Marketing Manager before leaving to start his own venture, Murrell Capital. In April of 2014, David joined SVN Commercial Advisory Group.
During his time at Carbon Resources of Florida, David was responsible for maintaining existing client relationships with domestic and international coal-fired utility companies. Furthermore, David worked to develop new avenues of sale in the increasingly regulated coal industry. Beyond his marketing responsibilities, David accounted for overland trucking tonnage for subsidiary domestic mining operations, conducted audits and valuations of various mines, and assisted in contract negotiations with numerous utility companies.
Following his stint at Carbon Resources of Florida, David started Murrell Capital, a private equity, venture capital, and real estate investment company. Beyond his investing, David offered consulting services to innovative start-up companies including: Bamboo Ecologic Corporation, an industry-altering bamboo products manufacturer.
In April 2014, David left Murrell Capital to focus his attention exclusively on commercial real estate. He joined SVN Commercial Advisory Group® wherein his experience in heavy industry, accounting, business valuation, and marketing make him a valuable addition to the team. David works in all areas of commercial real estate, but specializes in industrial, vacant land, and office space.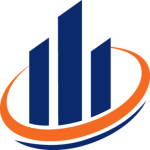 Follow SVN Commercial Advisory Group® on Google +