By Tony Veldkamp | March 26, 2015
After a record-breaking 2014 for our local offices, with over $100 million in sales and leasing volume in 2014 and 378,000 square feet of leased retail, office, and industrial space, we can expect an even greater performance in the year to come for commercial real estate in Sarasota and Manatee Counties. In the current CRE market, local retail and industrial markets continue to tighten up with rental rates and prices rising with demand. There is a continued demand for investment properties including industrial, mobile home parks, and the development and sales of triple-net retail investments. With the resumed population growth over the past few years in our area, and an increase in residential construction and sales along with the highest tourism numbers on record, restaurants are in strong demand as well as any high-visibility, high-traffic retail locations. This increase in residential construction has led to a greater demand in small industrial properties. Medical properties continued to be a hot investment in 2014 and we expect that trend to continue throughout 2015.
What we have seen from the investors we work with at SVN Commercial Advisory Group is specific interest in value-add opportunities where they can buy properties with high vacancy and deferred maintenance. At the same time, we also have many investors looking for good stable investments to park their money.
What to expect in Sarasota & Manatee CRE for the remainder of 2015
We anticipate continued growth and an increase in sales and leasing volume. We feel investment sales, as well as sales and leasing of retail and industrial properties will continue to be strong with a trickle down to office properties and land.
Manatee and Sarasota Counties showed an increase in office occupancy in 2014. Overall, our local economy is very strong, the state economy is improving, interest rates continue to be at historic lows, therefore we are very optimistic about the commercial real estate market in our area, statewide, and nationally through the rest of 2015.
Visit the SVNCAG Blog for more Florida Commercial Real Estate industry insights & updates.
---
Tony Veldkamp, CCIM serves as the Managing Director of SVN Commercial Advisory Group, which has a primary focus on Manatee, Sarasota and Charlotte Counties, but provides services to their clients throughout Florida and the U.S. utilizing the SVN national platform. Tony specializes in the sale (and/or leasing) of vacant land, office and industrial property in this three-county area known as the Sun Coast. With over twenty three years of commercial real estate experience exclusively in this area, he has numerous sales and leasing transactions with a career sales volume in excess of $150 Million.
Prior to joining SVN, Tony served as a 12-year veteran Commercial Broker for Michael Saunders & Company here in Sarasota. He specialized in land and development, but also handled office and industrial buildings, retail, and apartment complexes. Previous to that he served as a Commercial Broker for Brown Real Estate in Bradenton, Florida, but he had began his real estate career here on the Sun Coast as a real estate appraiser.
Tony very much enjoys life along the Sun Coast with his wife Debbie, a native of Bradenton, and their four children. They enjoy boating, hiking, and family time.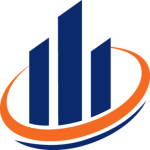 Follow SVN Commercial Advisory Group® on Google +